Do you prefer to spend your valuable time during your vacation actively, in the fresh air?
We have put together some tips for activities that you might enjoy!
Hiking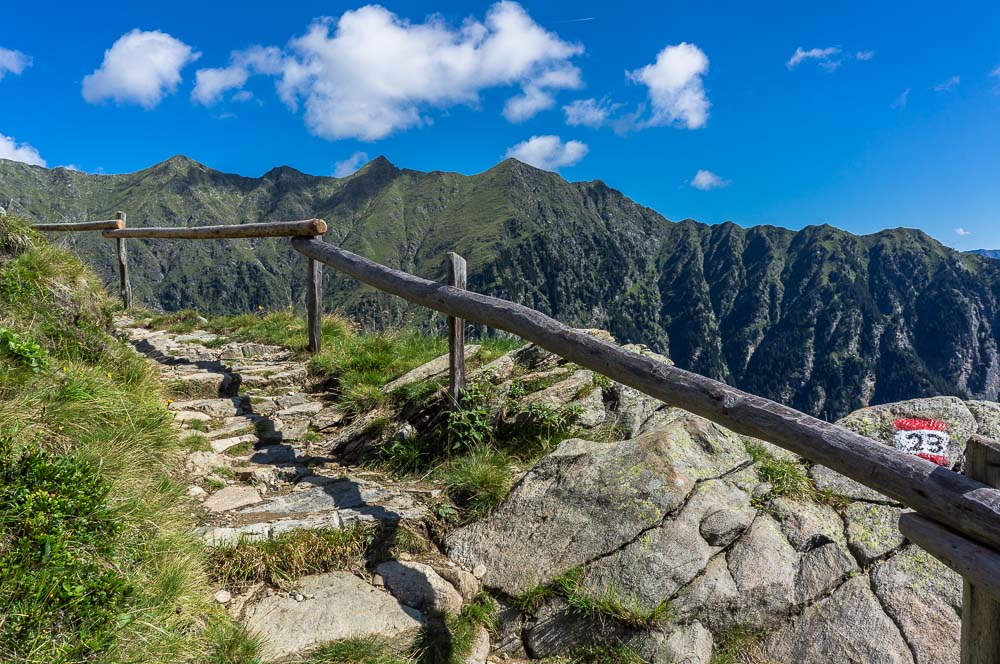 Tirolo is considered a Mecca for hikers, especially because of its close proximity to the Nature Park Texelgruppe, which rises majestically at the back of our vacation resort. Thanks to the Hochmuth cable car, which takes sun-hungry hikers from Tirolo to the Muthöfe, popular hiking destinations such as the Mutspitze and especially the Spronser Lakes are accessible to less trained hikers. Especially the Spronser Lakes, which are the highest lake district in Europe, belong to the yearly longing destinations of our guests. A view of the deep blue and crystal clear waters and their surroundings is certainly a highlight of a stay in Tirolo.
Walking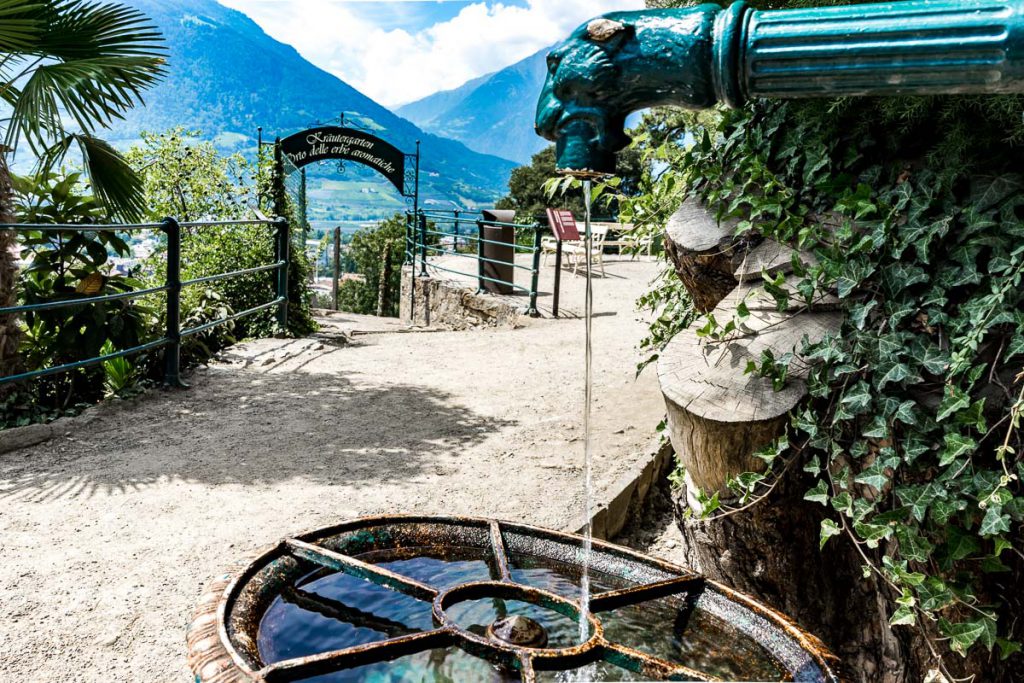 Several footpaths and promenades invite to gentle movement in Tirolo: To its natural treasures the sun-spoiled village dedicated in each case a topic way: the apple route and the wine route, which lead by the sun-spoiled cultural landscape with several info stations.
In addition, there are numerous footpaths and promenades such as the Panorama Trail, the Culture Trail or the Herrschaftsweg. The botanical Tappeiner Weg and the Hans Falkner Weg, which is planted with Mediterranean plants, exude special magic.
Swimming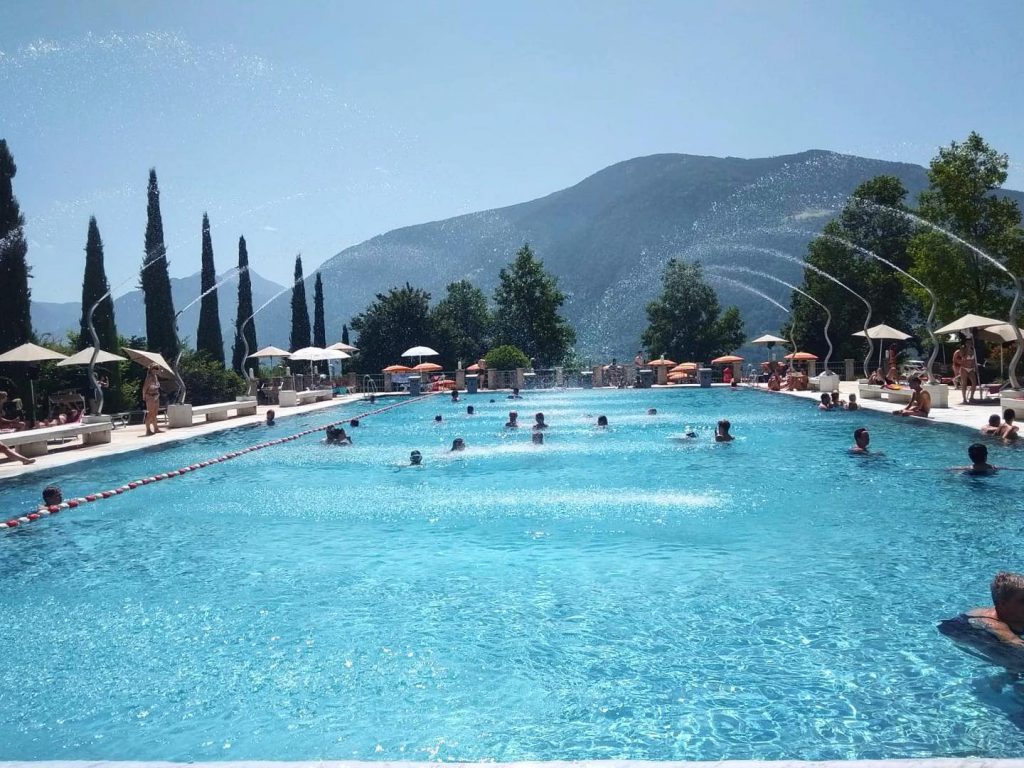 The public outdoor pool "Am Wasserpark" at the entrance to Tirolo, with its 33 m long and 15 m wide stainless steel swimming pool is particularly suitable for our guests for a quick jump into the cool water. For special bathing and wellness experiences we recommend a visit to the Therme Merano Thermal Baths, which can be entered with a 2-hour ticket.
Tandem- Paragliding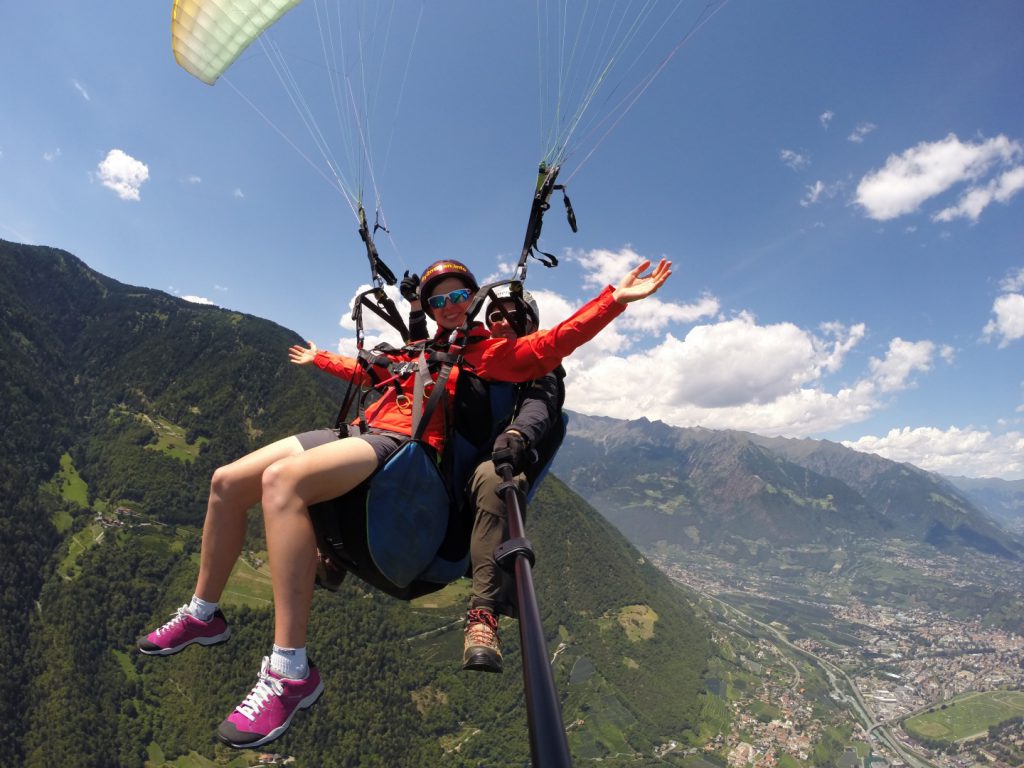 Your host Egon is one of the most experienced tandem pilots thanks to his 30 years of experience. He will be happy to accompany you to our mountains, which serve as starting point for your unforgettable flight experience together.
Bike- and E-Bike riding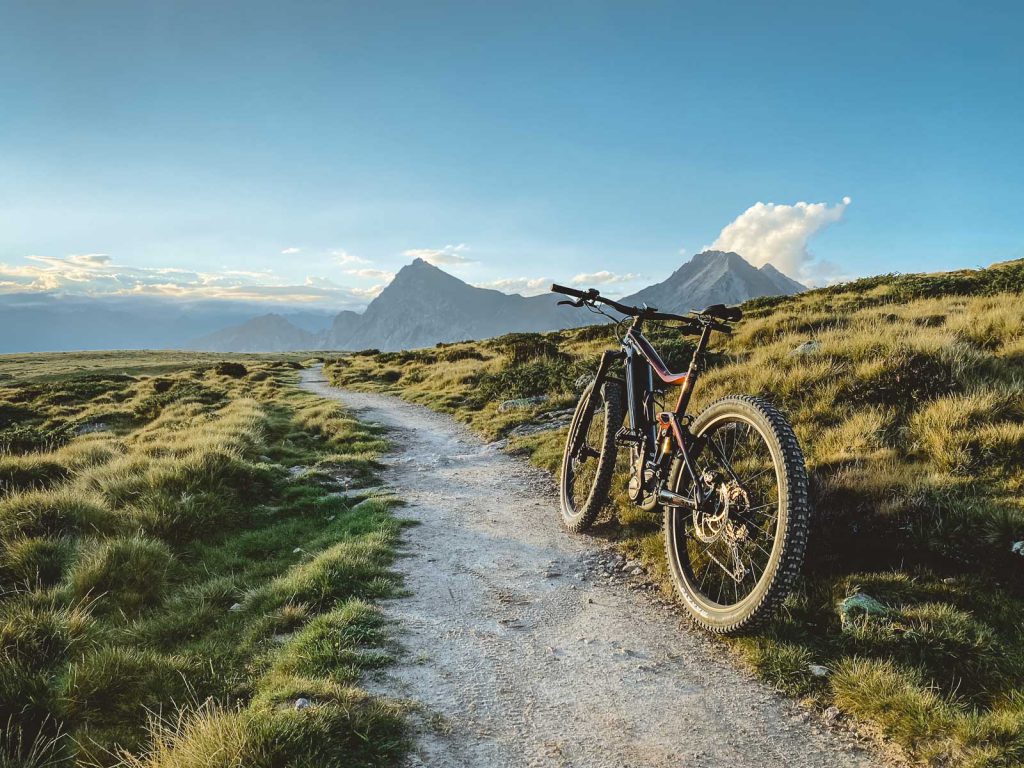 It doesn't matter if you are looking for relaxed tours through the apple landscape around Tirolo, a detour to the surrounding villages, or even sweaty tours in our mountains. The Villa Fortuna is an excellent starting point for bike tours of all kinds. If you want to leave your bike at home, you can rent a suitable bike or e-bike in the immediate vicinity.
Golf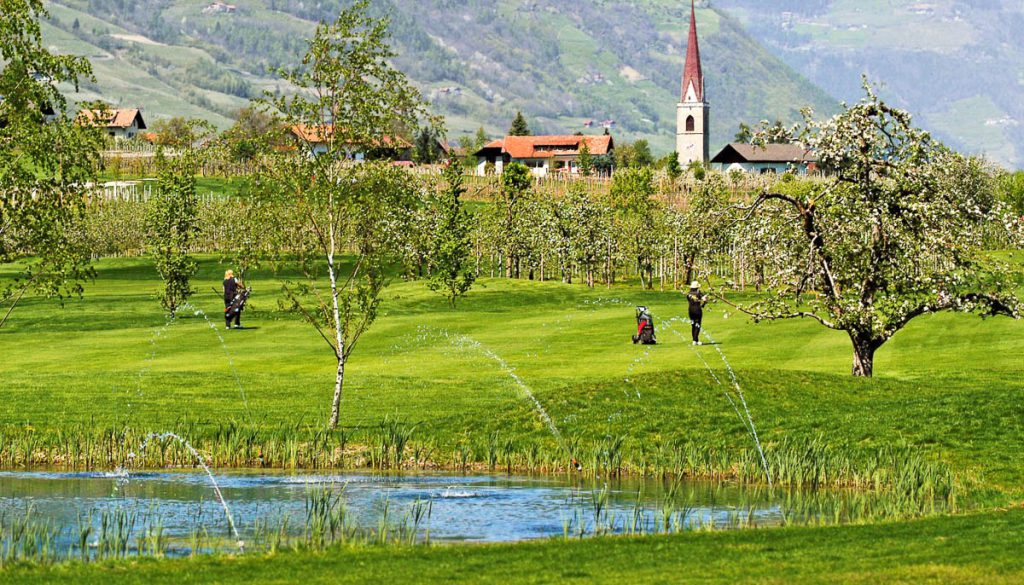 Around Villa Fortuna there are two 18-hole golf courses, which can be reached in a few minutes by car:
The Passeier golf course in St. Martin/ Passiria and the Lana golf course. For some years now, the Appiano Golf Course has joined the ranks of the nearby 18-hole golf courses, which can be reached in about 25 minutes by car.
Minigolf
The Dorf Tirol miniature golf course is located in the immediate vicinity of Villa Fortuna.